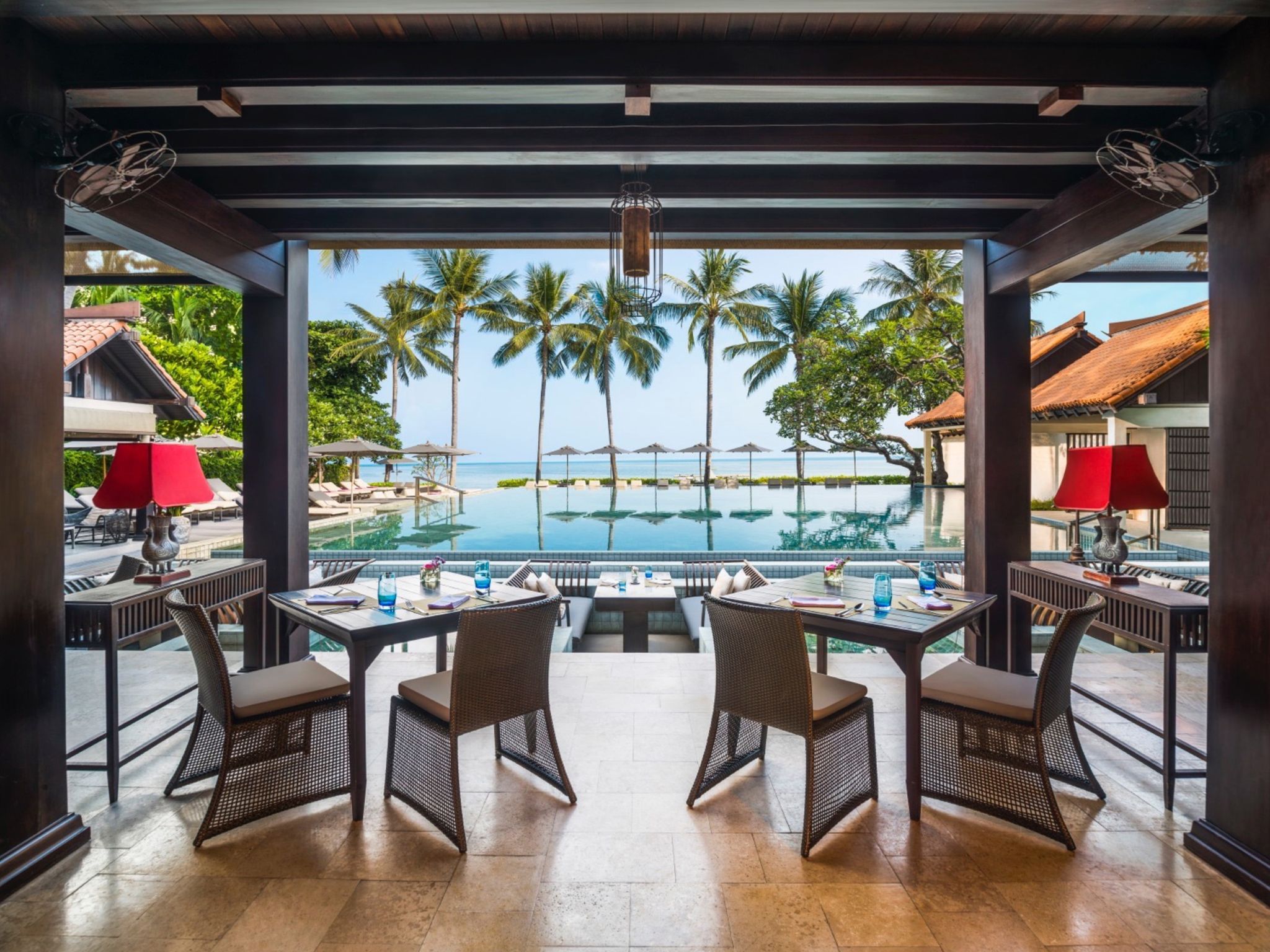 LATEST RECIPE
Open from 06:00 – 23:00
Located in a magnificent two-storey structure directly on the edge of the hotel's main pool, the chic and lively venue enjoys uninterrupted views of the Gulf of Thailand.
Shaded by a high Thai pavilion roof, the front of the restaurant is entirely open to the gentle sea breeze. The mezzanine floor features oversized arm chairs that face the idyllic pool and ocean. With continuous sea breezes and softly lit by gorgeous red Chinese lanterns, Latest Recipe caters to all palates with a selection of local Thai flavour and ingredients combined with an array of International products creating a blend of East and West.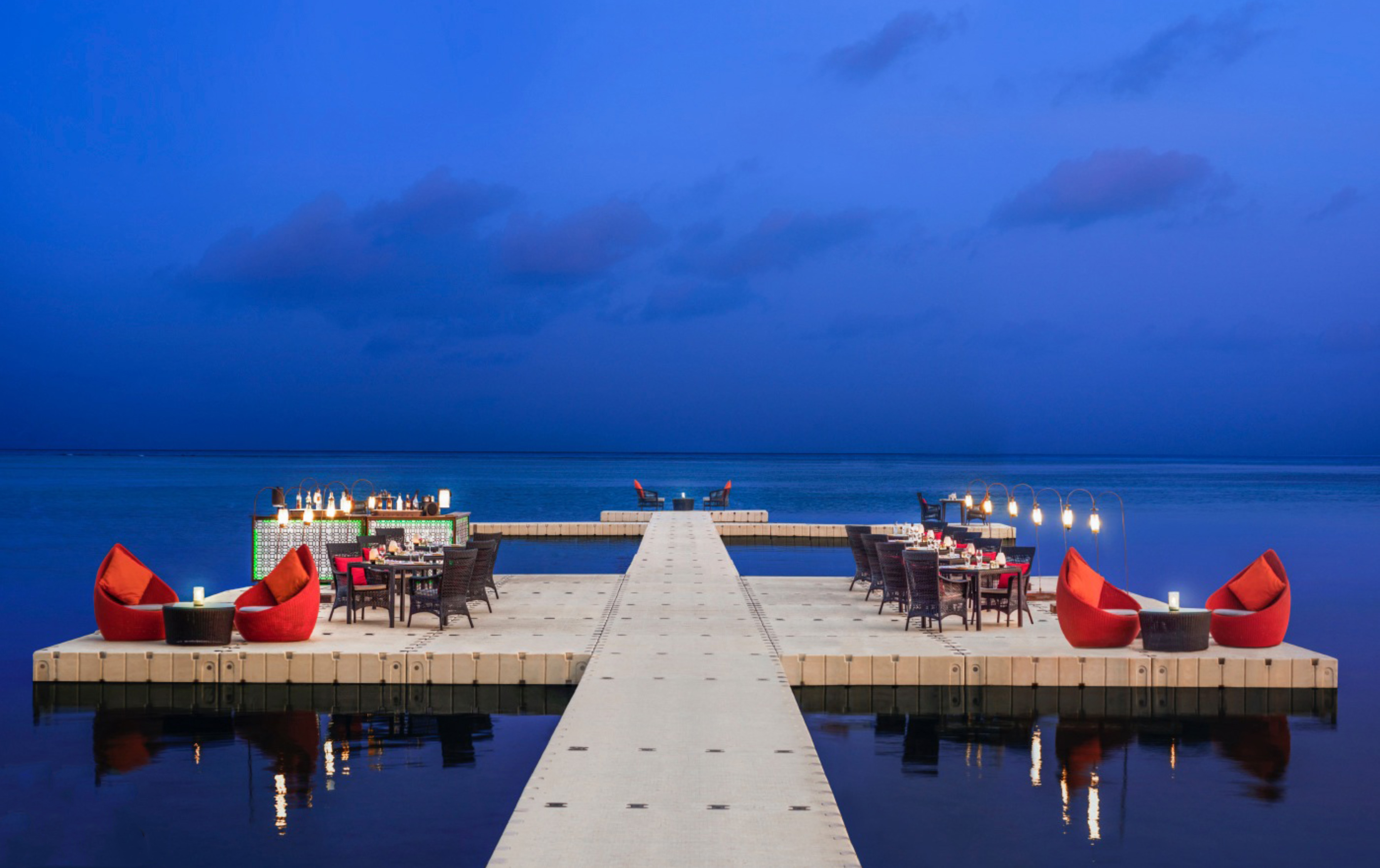 OCEAN PIER
Open from 18:00 – 22:30
Capture memorable moments and discover unique drink and dinner options on our 120-meters floating Ocean Pier with panoramic views across the Gulf of Thailand.
Enjoy a romantic dinner on the ocean with our Experience Dining Dinner and Starlight Dinner, blending ambiance and gastronomic delight with a Thai or Western set dinner under the night sky.
Discover dining options at Ocean Pier here >
LATITUDE 09
Open from 10:00 – 23:00
Shaded by a deep pavilion roof, clusters of leather armchairs and wooden bistro tables, Latitude 09 offers a warm invitation to relax.
Take a moment to absorb the tranquillity of the setting as you look out over the Feng Shui water feature and enjoy Illy Coffee flavours and aromas by day and International wines, a Tapas menu and cocktail creations by night.
PLUNGE BAR
Open from 09:00 – 23:00
Whether relaxing poolside or meeting for a drink before dinner, the casual Plunge Bar serves up a tempting array of light snacks, exotic cocktails and other refreshments alongside a stunning pool. Enjoy refreshing beverages and snacks prepared by a creative team as you relax in a stylish paradise oasis.