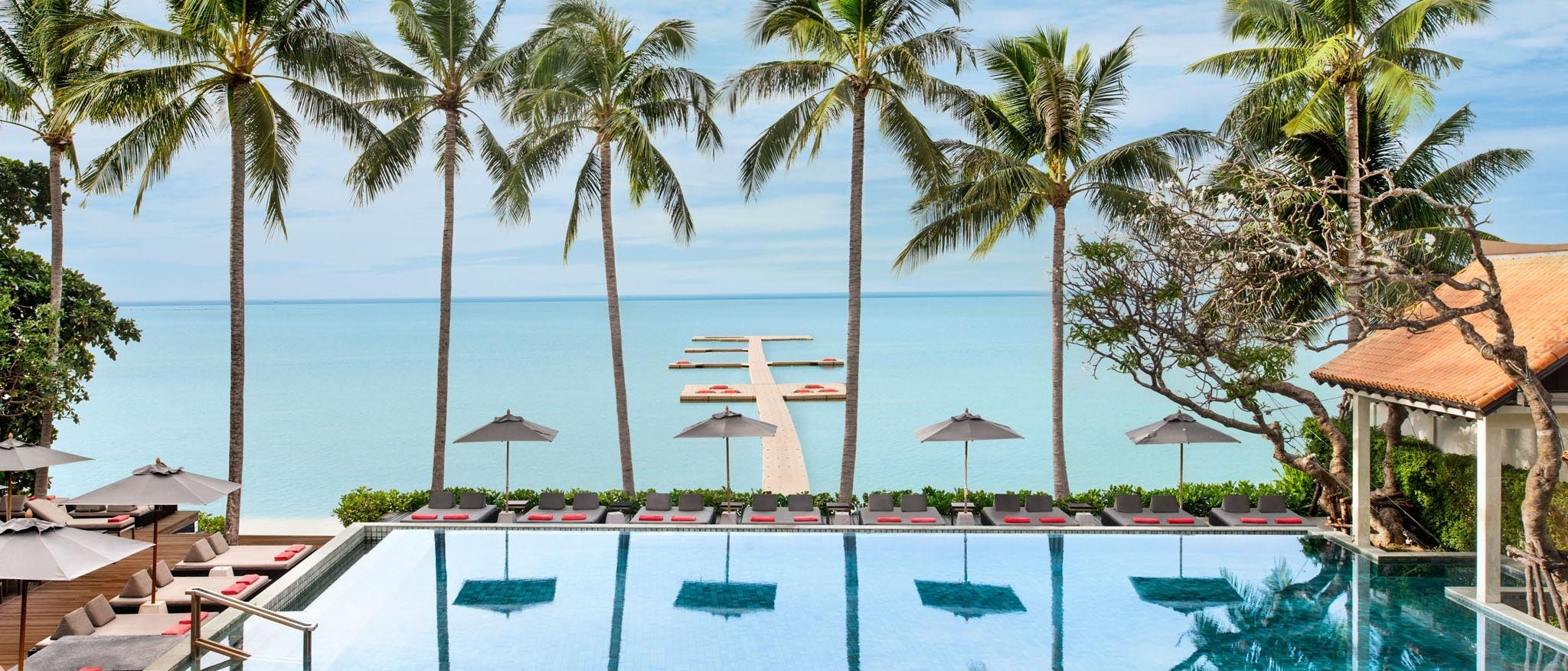 The arrival art immerses guests into the world of Le Méridien. This transformation is accomplished by one of the LM100™ members, Hisham Bharoocha called "Inner Wave 01" and a story of the Chinese migrants called "Sampan's Diary". The diary consists of nineteen sets of Chinese characters, fifteen per set or two hundred and eighty-five in total.
The Leaving
1 - 2 The reasons of leaving the motherland
3 - 5 The feeling of loss, relatives and lovers
The Sampan
6 - 7 Loneliness on a small boat
The Journey
8 - 9 First stop, Vietnam and its people
10 - 11 Search continue for a prestigious land
12 The Ocean, its beauty and boringness
13 - 14 Second stop, Cambodia but it's not his home
The Hopeless
15 - 16 Thinking about going back but it seems so far
The Destination
17 - 18 Praying for guidance from his ancestors
19 Arriving to the mystery land, wishing it to be the one
ABOUT HISHAM BHAROOCHA
Born in Nidata, Japan, Hisham Bharoocha's prolific creative output has spanned the worlds of music, visual art and photography. He now lives and is based in New York, and has exhibited in solo and group exhibitions both in Europe and the U.S. Inspired by the true nature of our temporary existence on this planet, Bharoocha's work encourages the understanding of life through sensations that arise and pass within ourselves. Recent exhibits have included the group show "Deaf 2-From the Audible to the Visible" at the Galerie Frank Elbaz in Paris. He is also active on the underground music scene, having released albums such as his first solo project, "Full Bloom," with his band Soft Circle.

Hisham Bharoocha's role within LM100™ originated when he was engaged to create inspiring art found throughout the hotels including this series for Le Méridien's signature Transitional Portal.
gay hotel koh samui,sheraton koh samui, gay spa koh samui,aloft koh samui, koh samui resort, conrad koh samui, four seasons koh samui, fourpoints koh samui, sheraton koh samui, st. regis koh samui, westin koh samui, intercontinental koh samui